The Emmaus Christian College Early Learning Centre is located at 34 Lipsett Terrace, at our new Brooklyn Park Campus. The ELC will open early 2020 alongside our new Junior School Campus. The Campus will be an extension of the excellent standard of non-denominational, Christ-centred education already provided at South Plympton Campus.

Enrolments will be offered to preschool aged children from 3 years of age for commencement early January 2020. The ELC will have a capacity of 40 children per day. A minimum of two days must be booked per child.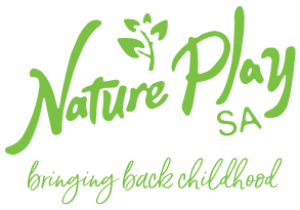 Learning Philosophy
The nationally adopted Early Years Learning Framework will be presented from a Christian worldview, enriched by embracing practices from Guided Play Based Learning, Reggio Emilia and Nature Play.
Leadership

Our existing Head of Junior School, Helen Vonow will initially have oversight of the new Brooklyn Park Campus. An ELC Director will soon be appointed to provide leadership and oversight of the ELC operations.
Facilities

There will be dedicated learning spaces for both three year olds and four year olds.
Brand new landscaped, secure, outdoor play areas will encompass the latest in Nature Play design and practices.
Children will enjoy accessing the Junior School facilities as their curriculum requires, including a second nature play area, physical education equipment, the library, a performing arts space, visiting performances and assembly opportunities.

Architect's Impressions
Operating hours

The ELC will operate from 7.30am until 6.00pm for 48 weeks per year.
Transition into Junior School

It is our desire for your child to have a smooth transition into Junior School from ELC. Applications for enrolment into the Junior School will be subject to the College Enrolment Policy.
Fees
The ELC fee structure is yet to be determined. The fees will be competitive with other local preschool day care providers.
Child Care Subsidy
Our ELC will be an approved child care provider which means our families may be eligible to receive the Child Care Subsidy (CCS). To find out if you are eligible, visit the Human Services website.
Uniform
The ELC uniform will be consistent with the Junior School uniform. The uniform can be purchased at the South Plympton Campus Uniform Shop.