Dedicated and passionate Christian professionals are invited to apply to join us in achieving our mission to provide an education where Christ is at the centre and where young people thrive.
Emmaus Christian College is a Christ-centred school. It is essential that our staff profess a personal relationship with Jesus Christ and a deep desire to serve Him. We encourage our staff to focus on building relationships first and foremost, to embody our core values of faith, learning, community and service.

Available Employment Opportunities
Junior School Physical Education Teacher (ELC-6) (Job ID 230904)
Full time, ongoing (1.0FTE)
Brooklyn Park and South Plympton
Position Description
Early Childhood Co-Educator (Job ID 230902)
Ongoing role (FTE percentage is negotiable)
Brooklyn Park
Position Description
Early Childhood Educator (Job 230906)
Full time, ongoing role (1.0FTE)
Brooklyn Park
Position Description
Early Childhood Teacher (Job ID 230801)

Part time 0.6FTE, contract role
Commencement Term 4, 2023. End date December 2024.
Brooklyn Park
Position Description
OSHC Qualified Educators (Job ID 230903)

Casual or part-time, 2.45pm to 6.00pm negotiable days during school term
Brooklyn Park or South Plympton
Position Description

Temporary Relief Teachers and ELC Staff
Instrumental Music Tutors
Employment Application Forms
Employee Expectations
We ask that applicants:
Demonstrate suitable qualifications and experience.
Demonstrate Christian faith with a deep desire to serve Jesus Christ as Lord.
Regularly fellowship at a Christian church.
Comply with all College policies.
Hold a current Working with Children Check.
Employee Benefits
A vibrant Christian community.

By joining us, you'll experience the genuine fellowship, friendship, and unwavering support of like-minded colleagues. Our faith-based camaraderie extends beyond work and permeates every aspect of our lives. Each week, we gather together for uplifting devotions, prayer, and worship, drawing strength from God's truth in the Bible and the inspiring testimonies of our peers. These dedicated moments of refreshment and encouragement are vital in upholding our collective belief that Jesus Christ is our Lord.
A place of purpose.
Rooted in the teachings of the Bible, we offer our staff an opportunity to fulfill their calling and minister to young people. Our dedicated team is driven by a profound passion to inspire and nurture the growth of young minds, helping them realise their true worth in light of God's boundless love through Jesus Christ.
Professional development opportunities.
We prioritise your professional development and actively encourage you to expand your qualifications, skills, and knowledge in your chosen field. Our commitment to your growth is exemplified through dedicated staff professional development opportunities. We offer access to enriching seminars, valuable networking events facilitated by associations like Christian Schools Australia (CSA), EducatePlus, and AISSA. Moreover, we provide full support for teachers seeking to pursue further studies that align with the College's criteria.


"What do you like most about working at Emmaus Christian College?"
Great support from Leadership
New ideas are welcome and creativity is valued
Up to date forward thinking – knowing where students are at
Emmaus Christian College invests in their teachers through one on one support from Heads of Schools / leadership and through Professional Development opportunities
Friendships of mutual respect and trust among colleagues
Freedom to share openly about our faith in Christ and pray for each other
It's a privilege to share the gospel with students and families
Many opportunities for all staff to be involved and collaborate
(Taken from 2017 Survey)
Staff Testimonies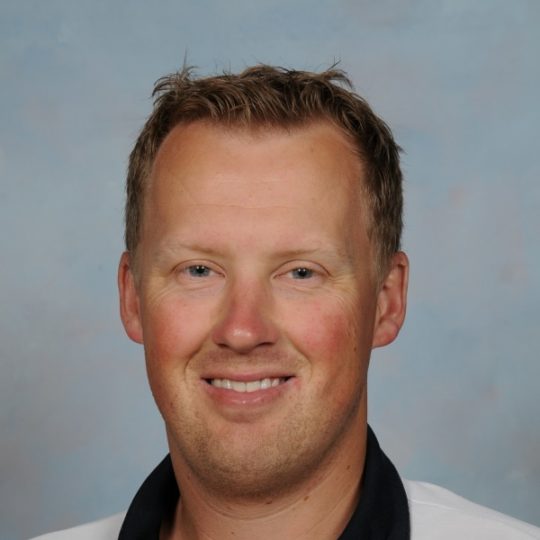 "At Emmaus all teachers are constantly looking for ways to improve their craft, make content engaging, relevant and meaningful for students and are sincere in their care for each individual in their classes. Emmaus is not just an institution, but a community that cares for each and every person young and old"
Daryl Porter — PE, Health and Sports Coordinator (F-12)
"Emmaus empowers us as teachers to follow our strengths and vocation, and then supports us with resources to make it happen."
Ben Squire — Year 9 Rite Journey Coordinator & Student Wellbeing Coordinator
View full testimonial