Our new Brooklyn Park Campus provides an Early Learning Centre and Junior School (Foundation to Year 6). Located at 34 Lipsett Terrace, the Brooklyn Park Campus is an extension of the excellent standard of non-denominational, Christ-centred education already provided at South Plympton Campus.
Early Learning Centre
From commencement in January 2020, the ELC will open and offer enrolment for children aged 3 to 5 years old. The nationally adopted Early Years Learning Framework will be presented from a Christian worldview, enriched by embracing practices from Guided Play-Based Learning, Reggio Emilia and Nature Play.

Junior School
From commencement in Term 1, 2020 enrolments will be offered for Foundation through to Year 2. We believe this staged development will create a community-based environment where your child will be nurtured and supported. It will also allow each student to individually grow and learn as the school grows. The commencement of other year levels faster than the above growth plan would be considered based on demand.

Applications for enrolments for Foundation to Year 2, 2020 and beyond are now open. Please submit one application form per child and use the sibling application form for subsequent children.
Due to enrolment demand exceeding our expectations, we are now taking expressions of interest for Year 3 2020. If you are interested in enrolling your child in Year 3 for 2020, please contact Barb Greenslade or call 8292 3834.
Guaranteed ELC to 12 Pathway
We aim to provide a complete schooling pathway for all our students across both campuses. All Brooklyn Park Campus students will have guaranteed access to the South Plympton Middle School at the conclusion of Year 6 at Brooklyn Park.
Photo Gallery 2 October 2019
Campus Development Progress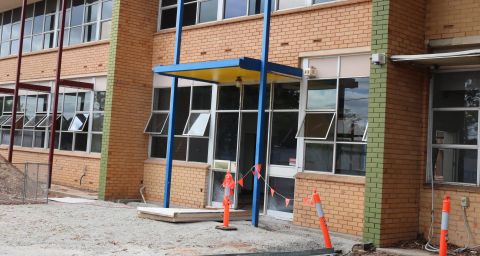 January 2019
Front Office Entrance, Lipsett Terrace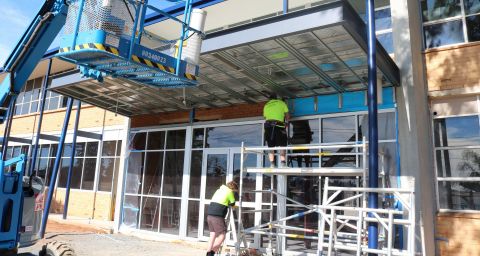 May 2019
Front Office Entrance, Lipsett Terrace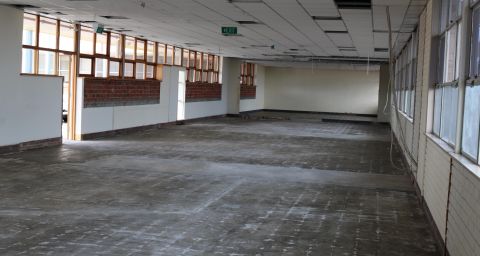 January 2019
Junior School Classrooms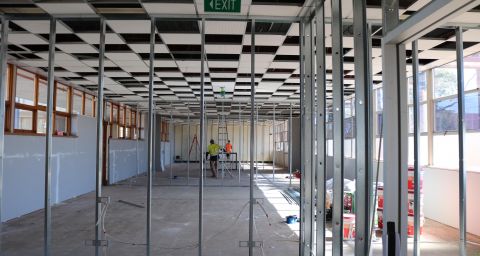 April 2019
Junior School Classrooms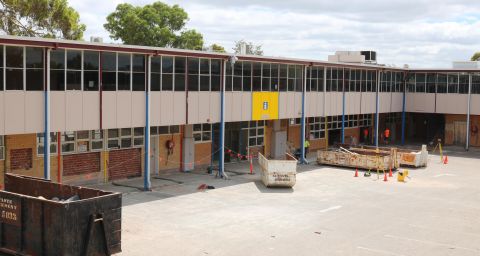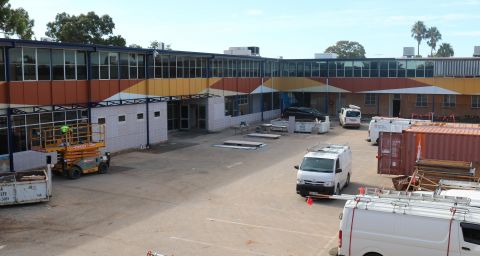 Architectural Impressions
Please note these images do not reflect the finished paint colours and some aspects are subject to change.
Junior School Frequently Asked Questions
What will be the Junior School curriculum?
What facilities will there be?
How many students will each class have?
Will my child be guaranteed a place in the Emmaus Christian College Middle School from Year 7?
What are the tuition fees?
Who will lead the Brooklyn Park Campus?
What will the Uniform look like?
Will there be a canteen?
Will there be a bus service?
Will there be an OSHC program?
What opportunities will there be to be involved in the College community?
In the Media
Contact Us