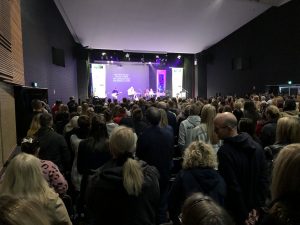 Welcome back to Term 3. It is my prayer the holiday period provided you some valuable family time together, and for some of the lucky among you - some time away on holiday!
For Emmaus staff the term has started with our attendance at the biannual two day Christian Schools Australia (CSA) State Conference where over 1300 staff from CSA schools around South Australia meet to participate in praise and worship; Christian fellowship; and high quality Christian Professional Development. It is energising for Emmaus staff starting the term with a clear focus on our ministry agenda and an appreciation that we are all part of a much larger ministry movement across Australia. I would like to thank parents for your support over these additional two days (I am sure your children did not make too much fuss about the Wednesday term start either!).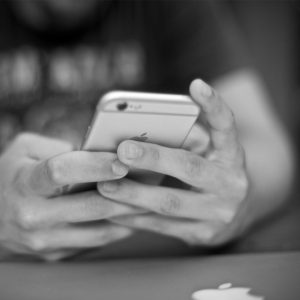 Over the last month you may have heard about the Victorian State Governments decision to 'ban' student mobile phones from all Victorian Public Primary and Secondary schools from the beginning of 2020.
Interestingly this coincides with Mr Brad Huddleston sharing late last term at Emmaus with our Middle School Students, Staff, and parents about the overuse and abuse of screens generally in society and the need to establish healthy boundaries and habits – both at home and school. This move by the Victorian Government is not new and a number of South Australian Independent Schools have already introduced a range of mobile phone restrictions.
During this time Emmaus has taken the position to intentionally teach our students to be 'responsible digital citizens' in preparation for a healthy and balanced relationship with their various electronic devices into adult life rather than simply banning the technology (and miss the valuable teaching experience). In fact there are many and varied educational benefits associated with the responsible and balanced use of such technologies in the classroom. Additionally the widely publicised issue of cyber bullying (the main reason for the Victorian ban) is more about how we teach our young people to treat each other than the technology itself. Bullying is bullying, irrespective of the mechanism and should be dealt with accordingly.
Irrespective however, the matter of student mobile phones at school is an area staff at Emmaus are constantly monitoring as we seek to create the best learning and social environment for your children to flourish. Late last term for example a strategy to 'dock' student phones safely at the front of the classroom as they enter the room was explored with our Year 9 students. Under teacher direction the phones remain readily available if there is a need in the lesson, but out of temptation range if not! This is a complex and rapidly evolving matter for schools and I would like to reassure families that we are continuing to have discussions about how we best manage this into the season ahead at Emmaus.
Blessings
Andrew Linke
Principal